[rev_slider slidertitle="We the People" alias="We-the-People"]
Hello Community Partners!
Partner with us during the Fourth of July by participating in our "We the People" social media campaign. Together, we can continue to work to stop the number one killer of teens in the US—car crashes, particularly those caused by distracted driving. Crashes due to distracted driving are 100% preventable. You can be a part of the solution!
Everything you need to speak up with us for the "We the People" campaign is here. Use the hashtag #SpeakUp4Safety and tag @impactdrivers (Instagram/Twitter) and @impactteendrivers (Facebook).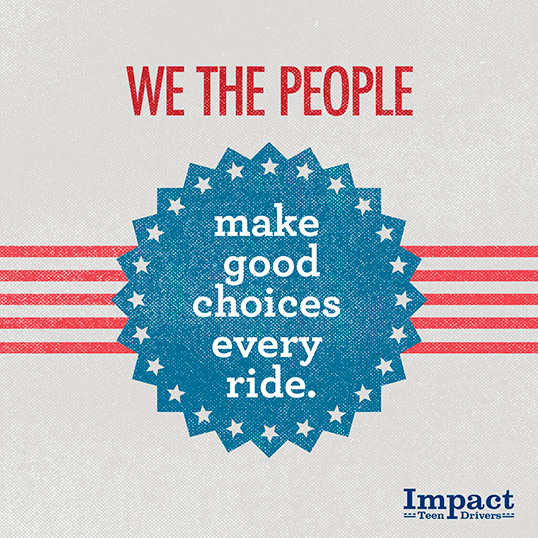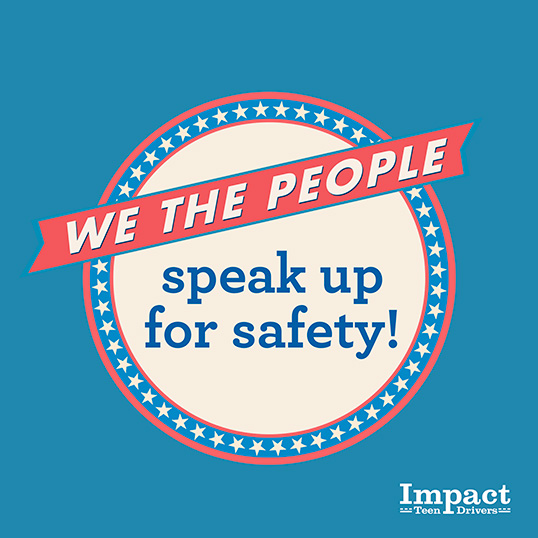 What do you have planned to recognize the Fourth of July?
Our dynamic campaign is designed to feature you and your brand as part of the solution. Here are five easy steps you can take to collaborate with us: